Contact Announcers
From HtownWiki
Contact has had numerous announcers since the inception of the station, largely comprising students of the university, and including many members of Hamilton bands. During the early 1980s the station had only around 10 announcers, due to the restricted air time, increasing to around 50 by 1885, and by the 1990s approximately 70 were used at any time.
This is a page listing past and present announcers on Contact. Due to the large numbers of announcers, this list will likely never be complete.
Radio Contact/Contact FM Announcers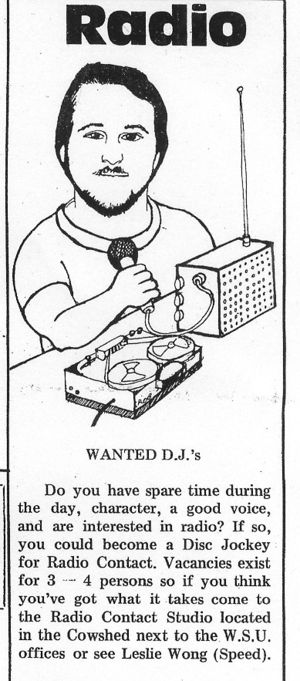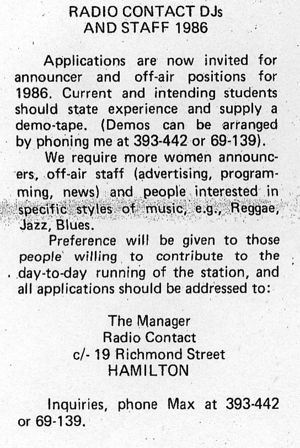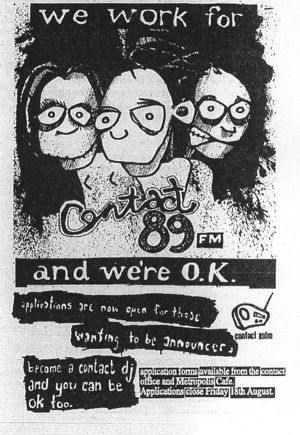 This list is incomplete. You can help by including new information. Please do so in alphabetical order.
88.1 FM Announcers
External Links