DJ SMV
From HtownWiki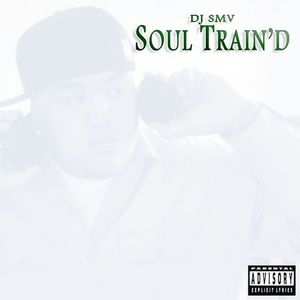 Mel James, more commonly known as DJ SMV (born November 11, 1978, Tokoroa) is a Samoan, Cook Island turntablist, DJ and composer. James currently resides in Hamilton, NZ. He is often referred to as the mix-tape king of the NZ underground, known for his signature street style and exclusive music with rappers through out New Zealand.
SMV is a member of Hamilton hip hop crew 4 Corners and Villains collective. He is currently co-host of the LRG Hip Hop Show on Contact FM 88.1. SMV has toured with Savage, DJ Sir-Vere, Young Sid, Nesian Mystik, Adeaze, Katchafire, Chong Nee & Mr Sicc, to name a few.
In August 2011 he created the Hamilton City Hip Hop Facebook page, and released his first album as an MC, Soul Train'd.
Mixtapes
[
edit
]
2003 F**k Music - BreakinWreckwordz
2005 Stealth Mode
2006 What you in it 4? - 44Meta4z
2006 Transitions - 4Corners
2007 Stealth 3
2007 Loose Cannon from the creek - DZIAK
2007 Speed of Sound vol.3 - Young Sid & Ethical MTC
2008 All Aspects - Lo Money
2009 Tha Ghetto Blast (previously completed 2008)
2010 On Deady Grounds - Mr Sicc
2010 I don't give a Damn - Mr Sicc
2010 Gettin' Mine - Tha Movement
2010 Sixteen Sixteen's - Basic One
2010 Killemwitsteez Vol.1 - Paakz
2010 Get Ready - Sir-T
2010 Shakedown Vol.1 - Iceman
2010 How the West was won - Paakz & Albino
2010 Paper Chase - Tyson Tyler
2010 Albino A.K.A Willy Buck - Albino
2010 Tha Killa & Tha Lunatic - SiccFace
2010 Back yard home grown - Tha Movement
2010 Episodes of a hustla - Mr Sicc
2010 Return of tha BOOM vol.1
2010 Funk Villains
2010 Stealth 4
Words from DJ Sir-Vere:
"There is a bunch of new school mix-tape DJ's and one of the best is DJ SMV" DJ Sir-Vere. DJ Sir-Vere Blog 17 July 2009.
"DJ SMV is top 5 mixtape DJs in NZ, that's my word" DJ Sir-vere Ripitup Blog, 3 Aug, 2010
Featured artists on SMV tapes include: David Dallas, PNC, Cyphanetik, AL, Louie Knuxx, Ethical, Usual Suspects, Tourettes, Askew, Albino, Ermehn, Juse1, Temple Jones, USOuljah, 4 Corners, Tyson Tyler, Hyclass, Tyna, JB, 44Meta4z, Tha Wanderers, Young Sid, Dziak, Heavytrade, Jay Roacher, Pakkz, Neesh, Chong Nee, Percieve, Mr LT, Jet-G, Kalisima, Ebony Fields, Nikki Montana, P-Money, J-Star, Blaize Murphy, Scribe, Tha Movement, Face Killa, R.E.S, Flowz, Seka, Mission, BasicOne, Sir-T, Derty Sesh, Tyree, Deach, Smashproof, Delani Jae O.
Battle History
[
edit
]
2001 NZ DMC NORTH 2nd
2001 NZ ITF NORTH
2001 NZ DMC FINAL 2nd
2002 NZ DMC NORTH
2002 NZ DMC FINAL
2003 NZ ITF NORTH 2nd
2003 NZ ITF FINAL 3rd
2003 NZ DMC 2nd
2003 NZ DMC FINAL 3rd
2004 NZ DMC FINAL
Extra Info
[
edit
]
SMV raps/freestyle/write/compose music and performs live.
Recorded & produced an album/double mixtape worth of material with The Wanderers between 2005 - 2007.
Co-founder of NZ's longest running open mic night 'The Lyricist Lounge' - Catalyst club, Hamilton 2001 - 2006
Remixed P-Money's 'Expedition' featuring 4 Corners for the 'Rap Related Mixtape' - 4 Corners 2004
Former ITF & DMC NZ Finalist 2001 - 2004 (Top 5 NZ for most of his season)
Has been in battles judged & by Atrak (Kanye West DJ), Infamous (Producer for Lil Wayne, Fat Joe etc) DJ Klever (2 x US DJ Champ), Craze (3 time world DMC champ), DJ Jazzy Jeff, The Mixologists.
Favorite food - Sushi
Learnt the flare scratch from DJ Kerb, Wellington 2002
Featured on DJ Sir-Veres Major Flavors vol.2, 2002 - Universal
External Links
[
edit
]