Rohan Marx
From HtownWiki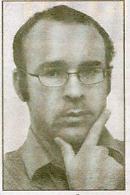 Rohan Marx came to the University of Waikato from Otorohanga in 1990, and spent four years studying for a "Film and Television" degree. He made an almost instant impression on his new city from his base at Student Village, by performing stunts such as jumping his bike into the campus lakes and setting himself on fire. In 1993 he formed and fronted the long-running, perennially popular, band Mobile Stud Unit (a.k.a. MSU), but also featured in Bwa da Riddim offshoot Bert and the Hotrods for a short period. Other projects have included fronting a short lived band called Uncle Stinky and from 2003 a solo project called Semi Detached Unit. Semi Detached Unit comprised of Marx reconstituting pre-set popular songs on his casio keyboard. Songs have included the theme from Star Wars, and Ricky Martin's Living La vie La Loca with obscene and inane lyris e.g "Licking your la la labia". In Semi Detached Unit he released the track Mr Whippy to the traditional tune of Greensleeves on the Zero Point One compilation.

In the mid-1990s Marx wrote a regular article for Nexus called the Otorohanga Report based on his life growing up in the small town of the same name. Later, he used the Otorohanga Report name again for a segment on his Friday drive show on Contact 89FM, where he interviewed his mother Janice Marx (nee Quin) on the happenings in his home town. Marx was also integral in the formation of Static TV, which was a successful precursor to Big TV.

In the mid-2000s Rohan again took up writing with a regular column titled "Marxisms" for the Hamilton Press. In these columns, Marx was described as "an uninformed apolitical advocate for anything", and the "self appointed mayor of Hamilton East". Reality failed to reflect art when Marxi's run for the Hamilton City Council in 2005 failed.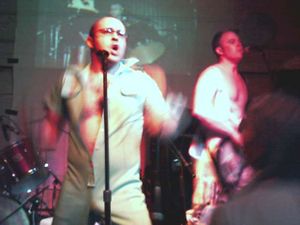 Marx has also been witnessed rolling his arm over for the Hamilton Musicians United Cricket Team, often attempting short pitched bouncers that would arrive at the batsmen at a comfortable pace at chest height. He is also known for bowling three wides in a row then a yorker on middle stump. Jury is still out on whether this is sheer luck or intentional.