Dead Pan Rangers
From HtownWiki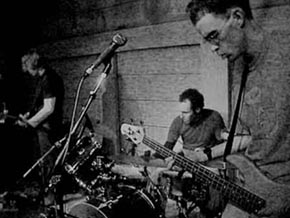 Dead Pan Rangers formed in 1997 as Mystery Machine, changing their name in 1999. Mike Wilson (bass and vocals) and Darren Nugent (guitar) have played together since the bands inception, but they have been through a large number of drummers. They won the Band Experiments in 2000 (with Amy Doyle on drums). Bevan Galbraith has been their drummer since 2003.

Dead Pan Rangers have released two full length albums, Dead Pan Rangers (1999), and We've done so much good for so many people (2004), and an E.P. Not much less further than last time (2005).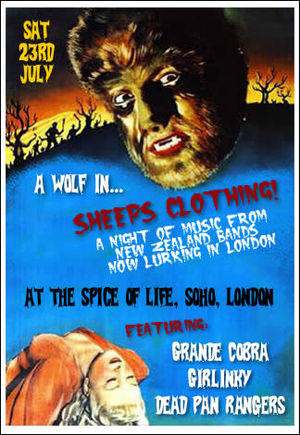 The band relocated to London in 2005 and played shows in England and Germany throughout the year. Bevan Galbraith remains the bands drummer when playing in New Zealand, but Tim Clulow drums while in the UK. They returned to NZ in January 2006 for a short tour. A compilation featuring tracks from their albums and EP was released as a bonus CD with A Low Hum (Series 3, Issue 2).

Other Releases
Published Articles
Band far from Dead Pan over Contest Win, Waikato Times, 21 July 2000, P3
External Sites