Difference between revisions of "Black Thursday"
From HtownWiki
---
Revision as of 14:35, 27 July 2010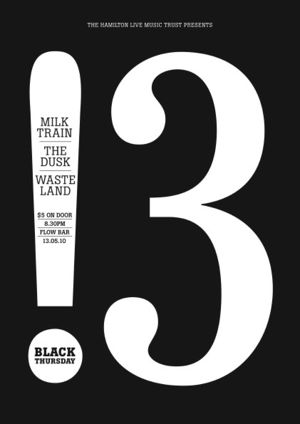 Black Thursdays are a regular band night, held every second Thursday of the month, at Flow. The events began in May 2010, and are organised by the Hamilton Live Music Trust. Screen printed t-shirts and posters were produced for most events.
Events