The Mods
From HtownWiki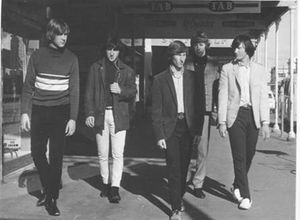 The Mods were a pop group that formed in late-1963, featuring John Bissett (guitar, keyboards, vocals), Kevin McNeil (bass, vocals), Neil Reynolds (drums) and Wayne Reynolds (guitar, vocals), and added Clive Coulson in 1965. The original group met while students at Hamilton Boys High School.
Coulson moved to Britain in the mid-1960s, becoming road manager for bands such as Free, Bad Company, Human Instinct, Jeff Beck and Rod Stewart. However, the band continued without him, recording two singles, Love, Love, Love (1965) and I'll Be On My Way (1966). A Waikato Times article from 2009 stated that both singles gained national radio airplay and reached the Top 10 on the Lever Hit Parade (these songs were either selected by a NZBC producer, or by polling, rather than representing a chart); however, an examination of the Lever Parade during this time suggests otherwise[1]. Throughout the 1960s The Mods supported such artists as The Chicks, Mr Lee Grant, Ray Wolfe, Howard Morrison and Shane. They perfomred with Ray Columbus a number of times in 1965, following the breakup of his Invaders. The band regularly played at the Starlight Ballroom and The Three Musicians.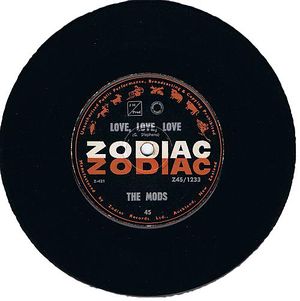 The band split up in 1966, with
Bisset
joining
the Action
(Auckland),
Wayne
and
Neil Reynolds'
Ways and Means
, and
Kevin McNeil
joined
The Rayders
before pursuing a career in radio as a sports announcer.
Neil Reynolds
was later in
Mandrake
, and in 1972 was the original drummer for
Dragon
.
Wayne Reynolds
performed in the Huntly-based
Smith Brothers
, who later became
The Rumour
. The band got back together for a reunion in 1989, playing two gigs with the original members, after which a new lineup of
The Mods
evolved (called Mods II) that featured
McNeil
and
Bisset
.
Bisset
left this incarnation in 1991, while
Reynolds
returned, ensuring that there was always two original members in this line-up. In 1989 the band released a mini-album called
Doing it for the Music
. Through the 1990s they supported a number of well known acts including
Canned Heat
and
The Little River Band
, playing their last gig in 2002. Musicians performing as part of the band during this time included
Dean Adamson
,
Rob Port
,
Graham Dukeson
,
Peter Matthews
,
Jeff Downey
,
Liam Ryan
,
Morris Taylor
,
Athol Ryan
,
Denis Newby
and
Steve Crossland
.
Coulson returned to New Zealand in 1999, and the original band reformed in 2004 for a 40th anniversary gig played at Revert. The band played again several times after, including the Great Race Ball in August 2006. However, this performance was without Coulson who passed away in early 2006. A tribute concert for Coulson was played in October 2006 at Le Grand Hotel. On 11 October 2009 the band again reformed for their 45th anniversary, playing at The Hog.
In 2014, Neil and Wayne Reynolds, Bisset and McNeil again reformed the group, celebrating their 50th anniversary, as part of Hamilton's 150 year celebrations. At the gig they released a CD titled 50 Years: 1964-2015.
Releases
[
edit
]
Published Articles
[
edit
]
Old Rockers Keep Rolling, Hamilton Press, 20 August 2014, P3
External Links
[
edit
]
The Mods Facebook page[2]