Dragon
From HtownWiki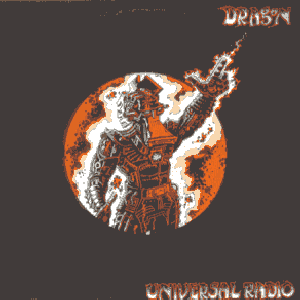 Dragon was a popular New Zealand/Australian band through the 1970s and 1980s, who had strong links to Hamilton in their early years. The initial 1972 lineup comprised of Todd Hunter (bass, vocals), Graeme Collins (piano, vocals; ex-Wellington's The Dedikation), Neil Reynolds (ex-The Mods; drums) and Ray Goodwin (guitar, keyboards, vocals). Todd Hunter had lived in Hamilton and attended Waikato Teachers College in 1970, where he played with Goodwin in acid rock band OK Dinghy. Within a year it was decided Collins did not fit the style of the band, and was replaced by Ivan Thompson, formerly of Hamilton band Mandrake. Todd Hunter's brother Marc then also joined to take on vocal duties. Reynolds also left soon after, to be replaced by Neil Storey, also formerly of Mandrake. This lineup was stable for approximately two years, and saw them gain residency at Levi's Saloon and several other Auckland pubs. This lineup also released the bands first album, Universal Radio.
Of the ex-Hamilton members, Storey and Thompson left the band in 1974, although Storey was soon convinced to return. The remaining members moved with the band to Sydney, although Goodwin left soon after to join John Paul Young and his All Stars. Neil Storey remained with the band until he died of a heroin overdose in 1976.
Dragon went on to become extremely popular in Australia and New Zealand with songs such as April Sun in Cuba and Are you Old Enough?.
External Links
[
edit
]