King Biscuit
From HtownWiki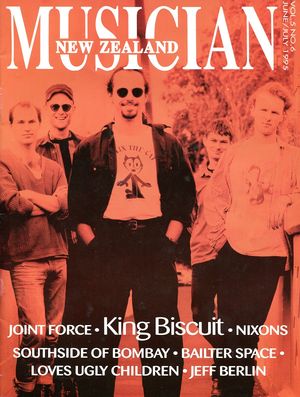 Stan Jagger (guitar), Mark Kington (vocals, harmonica) and Stephen Judd (violin, mandolin, vocals) met and began writing and jamming blues and western folk-influenced music together in about 1988. However, they did not start playing "properly" as King Biscuit until c.1991. That year they won the Marketplace Busker of the Year Competition, and used the proceeds to fund the recording of an album-length cassette Doubtful Ancestry.
In 1992 Paul Tregilgas (formerly of The Haunting, Zangiacomo's Eastern Tour, A Crown Of Wild Myrtles and Hapukalypse Now) joined the group on drums during the recording of Doubtful Ancestry. Later that year Paul Oakley (also of Zangiacomo's Eastern Tour and Hapukalypse Now, in addition to Clambone and Book of Martyrs) was added on bass, and performed on all King Biscuit recordings excepting Doubtful Ancestry.
They had their song Get a Life included on the compilation HUM Sampler 92. In 1993 Mark Kington took up saxophone, briefly, and the King Biscuit song What is Love? was included on the compilation Discordia Concors.
They released the single Crazy Dreams in 1994 on Hark Records, and in 1995 released their next and final album on CD Sun Hits The Moon (also on Hark Records). The same year, the title track from Sun Hits The Moon and the track For this Moment both appeared on the Hark compilation Bark Number One. For this Moment also appeared on the Kiwi Hit Disc 16.
Stan Jagger, Paul Tregilgas and Paul Oakley then formed Trucker the following year.
Published Articles
[
edit
]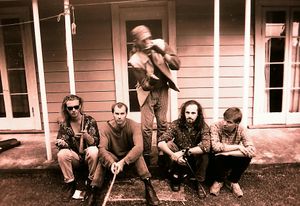 King Biscuit interview, Zone Issue 2, September/October 1992, P16-17
External Links
[
edit
]