Kent Blechynden
From HtownWiki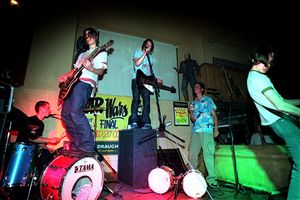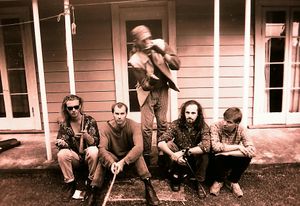 Kent Blechynden is a former Hamilton photographer, who started his career at the Huntly Press and went on to Waikato Times, both in the 1990s. His passion for music led him to take many photos of Hamilton bands in the '90s, mainly for the 'Sounds' page in the Waikato Times. He has also photographed many international bands and musicians, including The Rolling Stones, U2, Robert Plant, Michael Jackson, Iggy & the Stooges, David Bowie, Radiohead, the White Stripes, Oasis and The Black Keys.
He is also a singer and blues harmonica player, and joined Hamilton bands onstage, often unannounced. His unique voice never quite found a place in a full-time Hamilton band, but his blues harmonica playing was great often, average sometimes, and bad occasionally, depending on how drunk he was. He has played harmonica with bands The Datsuns, King Biscuit, Mobile Stud Unit, and many typical middle of the road covers bands, including Peter, Paul, and Maori.
He left Hamilton and went on his OE, getting a job at The Guardian in England, and eventually settled down in Wellington. He still cites Stan Jagger, former guitarist in King Biscuit, as his favourite Rhythm guitarist he has seen.