Bwa da Riddim
From HtownWiki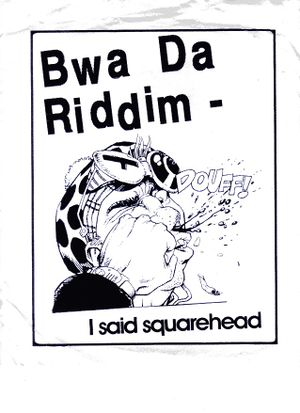 A ska band formed in September 1993, Bwa da Riddim originally featured Clinton Swan (bass), Stu Armstrong (drums), Kendra Schierning (alto sax), Geoff Butler (guitar) and Matt Butler (vocals, keyboards).

Schierning departed the band in or around 1995 and was replaced on saxaphone by Matt Walsham. Hans Baldwin joined the band on guitar around the same time, leaving the Butler brothers to sing. Stu Armstrong was replaced on drums by Terry Edwards, giving the band their best known line-up and a 'chunkier' sound.
In 1996, the Butler brothers went overseas, with Geoff returning several months later. In the interim Mobile Stud Unit's Rohan Marx briefly joined the remaining band members on vocal duties for a line-up called Bert and the Hotrods.
Bwa da Riddim released a limited run 10" record on clear vinyl/acetate entitled 'I Said Squarehead' in 1997/98. The record was lathe cut at King Records in Geraldine. The band also had a track Dob on the 1995 The Fridge compilation, and the popular Peeping Tom on 1996's In Love With This Town compilation. They also had the tracks Man in Black and Gunslinger on the 1996 Ska-otea-roa: a Kiwi Ska and Reggae Sampler compilation.
Bwa Da Riddim enjoyed a string of 'hits' on Hamilton's student radio station Contact 89FM, with many songs hitting the number one spot on the listener voted Top 13 countdown show.