Ancient Tapes
From HtownWiki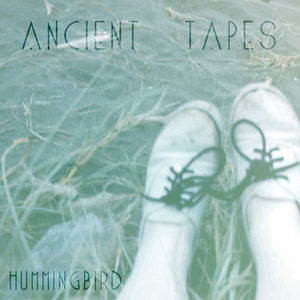 Ancient Tapes were a shoegaze band active between 2014 and 2017 featuring Sam Brockelsby (vocals and guitar), Gareth Schott (guitar) and Rob Shirlow (bass). During their existence they had a series of drummers, including Liam Clancy, Mark McGeady, Albert Bannister and Cameron Reid. Their first gig was at Biddy Mulligan's in September 2014, and in February 2015, they released their first EP, Hummingbird. The band went on hiatus from May 2015 with Brockelsby's departure to Germany, but resumed playing gigs from November 2016 on his return to NZ. In May 2017 the band released Promo Tape on cassette and as a digital download via Bandcamp, to help fund future recordings.
Significant gigs by the band included supporting The Bats and The Wedding Present in 2017.
The HUM announced the band's split in early 2018.
Following the spilt of Ancient Tapes, Sam Brockelsby played guitar for a time in Bitter Defeat, a group founded and fronted by Rob Shirlow. Cameron Reid has returned to drumming with Old Loaves and Gareth Schott has formed post-punk outfit Broadcast State.
External Links
[
edit
]
External Links
[
edit
]