St Lucy
From HtownWiki
Understated is, perhaps, not a word to be associated with the work of Mark Tupuhi (St Lucy). Often overlooked, the work of his previous bands Jah'na and Schrodinger's Cat (Later to become Wonderbug) left a small, if not unnoticeable, dent on the local scene with few or little fruits to show for it.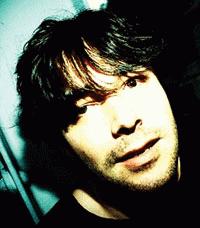 A brief perusal of his colourful and eclectic past will inform you of his doings over the last few years. More importantly, Mark has been writing. Songs abounding with life in its many shades and hues. Songs of being lost in prolonged teenagehood, something we all feel the need to disguise with mortgages and marriage. Songs of being dubbed "Dad" as he prepared for sixth form certificate. Songs of tears, alone in the sanitised corridors of rehab. Songs of love, and life and all the greys in between happiness and fucked.
No, Mark isn't going to tell you any stories with happy endings. No freshman losers are going to get the girl and win the gridiron championship. But we are going to find hope. One would hope.
Members
Mark Tupuhi: Guitar/Vocals
Releases