The Trons
From HtownWiki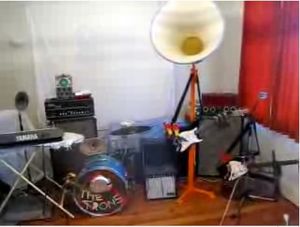 The Trons are an all robot band, comprising Ham Hornhead (lead guitar, vocals), Wiggy (guitar), Swamp (drums) and Fifi Farfisa (keyboards). Each member has meccano fingers, run by computer. They were created, and are managed and programmed, by Greg Locke. The bands debut live performance was at the 2008 Jig on Sunday in Te Pahu, followed by the Hamilton "Ignition Fringe Festival", at Garden Place (June 13), The Meteor (June 15) and the Night of the Freakin Hamiltrons finale (June 20).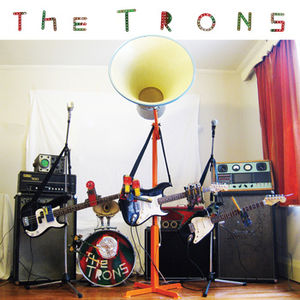 The band achieved rapid local and international attention. On 11 June 2008, the video 'Sister Robot' was uploaded to YouTube. By 18 June Locke had appeared on Campbell Live about the project, and made the front page of the Waikato Times on 24 June. Within one week of the Sister Robot video being posted on YouTube it had achieved >50000 views, and exceeded 100000 by 20 June, being one of the most popular New Zealand videos in that time. Between 25 June and 1 July, Sister Robot was a YouTube "featured video", being linked from the YouTube front page; during this time it achieved c. 100000 views per day, exceeding 800000 by the time the link was removed on 1 July. The hit rate of the video slowed after this time, but reached the one million mark on 12 September 2008. On 1 July 2008 the bands second video was released on YouTube, Trons Theme. The end of 2008 saw Fifi Farfisa launch her own solo career.

Since finding YouTube success, gigs have included Auckland's the Dogs Bollix in mid-August 2008, and a three-date tour of the South Island in mid-September. In late September The Trons were flown to France by car manufacturer Mercedes-Benz to play at the Paris Auto Show. 2009 also started strongly with a performance by the Trons at Big Day Out on 19 January.

In 2010, The Trons released their first EP, Sister Robot, followed by the album The Trons. As well as playing many gigs around New Zealand, in 2012 The Trons also played in Kuala Lumpur, Melbourne and Perth.
In 2020, the song Cranberry Boogie appeared on the compilation In Thrust We Trust.
Published Articles
[
edit
]
External Links
[
edit
]