The Scones
From HtownWiki
The Scones (rhyming with 'cons') are an Auckland/Hamilton based, Flying Nun influenced indie-pop band, fronted by guitarist Julian White (guitar, vocals). They played their first gig on 25 October 2012 at Static in Hamilton, while their first Auckland gig was at Tabac Bar in August 2013. Several early demo recordings were released on Soundcloud prior to their first gig, and their debut EP, The Trouble with Thompson, was recorded in January 2015 and released on 28 March 2016. On 4 November 2016, the band were featured on bFM's 'Fancy New Band' slot on the Breakfast Show. Other significant gigs played by the band include the headlining of the Hamilton Underground Press events Bandfandango in August 2016 and the 2nd Annual HUP and Hum Xmas Party in December 2016. In May 2017, the band supported The Bats, and in March 2018 the band played on Jesse Mulligan's Radio New Zealand show, and at Future City Festival 2018. The band again played Future City Festival in 2019.
The band can trace its origins back to the 1980s, when White and guitarist Greg Edwards attended high school together, at Northcote College, Auckland; the two formed a band together at the time called Limited Western Art, and later played together again while at university in Auckland in Yorkie the Bricklayer. The songs Weeds, Thompson is in Trouble and Ode to the Mountains, all performed and/or recorded by The Scones, were originally 'Yorkie' songs.
White and guitarist Edwards also play as Kitchenette (2017-), while White also plays bass in Bitter Defeat (2018-).
Members
[
edit
]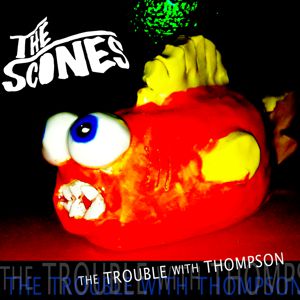 Julian White - guitar, vocals
Greg Edwards - guitar
Mike Paterson - drums
Dave Colborn - bass
Releases
[
edit
]
Published Articles
[
edit
]
External Links
[
edit
]