Knightshade
From HtownWiki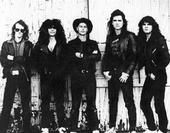 Knightshade were a successful mainstream/metal rock group active, on and off, from 1982 to 2016. They had early chart success with Out for the Count in 1986 (five weeks in the chart, peaking at 26), with The Physical You (1987; seven weeks, peaking at 14) and Last Night in the City (1988; peaking at 9). They also hit the album charts with their debut release Out For the Night in 1987 (three weeks in the album charts, peaking at 37). On the back of this success, they supported international acts ZZ Top, Deep Purple, Bon Jovi, The Angels, Guns and Roses, Jimmy Barnes and Stryper. All later releases were on Hark Records, including the 1995 single Television Eyes that had a video made by Greg Page. At their peak they had a fan club with 800 members.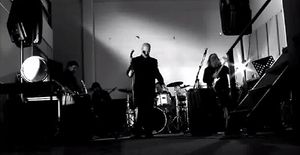 The band traces its origins to 1982 in Te Puke, where they were originally called Clearlite. This band featured Kevin Taylor (bass), Ian Taft (vocals) and Wayne Elliot (drums). The band played mainly surf clubs and pubs in coastal towns, but with Taft leaving the band, Elliot moved to vocals, leading to a name change to Knightshade. The band moved to Hamilton in the mid-1980s. The most well-known lineup included Wayne Elliot (lead vocals), Rik Bernards (guitar), Gavin Lind (guitar), Jon Bell (bass), and Alan Grady (drums). Other members have included Paul Martin (guitar), Craig Pollock (guitar), Simon Garlick (guitar), and Laurie Goosens (guitar). Bernards and Bell had played together in The Bronx. Guitarist Rik Bernards taught music at Wintec in the late 1990s, and his classes were taught for a time by Garlick while Bernards was studying overseas. Alan Grady is the drummer in "The Stevie Ray-Cream and Hendrix Experience" and "A.K.A" a tribute to Toto, Foriegner and Journey.
The band reformed in 2010 after a 14-year hiatus, releasing a song called Rough at the Top in 2011. The lineup initially consisted of Wayne Elliot (vocals), Rik Bernards (guitar), Craig Pollock (guitar), Alan Grady (drums). Xiyao Chen ("Yao") joined on keyboards for a time. Nevrtheless, Grady and Yao soon left the band, being replaced by Scott Williams (drums; 2011-) and Neil McDonald (bass; 2013-). Kingsley Smith joined the band, at the end of 2014, to take over the role of keyboards. The band played a final gig at Altitude on August 6th 2016, which included Gael Ludlow joining the band to provide vocals for songs such as Out for the Count. Nevertheless, they released a new single, U Say in September 2017.
Lead singer Wayne Elliot died in December 2018, following a five year battle with asbestos related cancer of the lungs.
Releases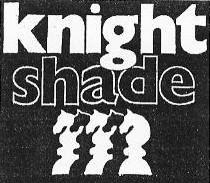 Published Articles
External Links