sink \ sink
From HtownWiki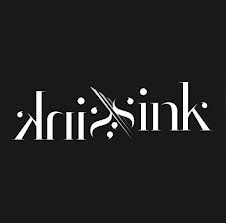 sink \ sink formed in 2010. The band's line-up, as cited on its releases between 2011 and 2012, comprised of Gareth Schott (as main songwriter and multi-instrumentalist), Kim Schulke (vocals) and Callum Plews (programming and production). This line up released a debut EP (via childrenplay records, UK) entitled Center Folds, in July 2011. sink \ sink appeared on the birds of passage curated charity compilation album Tomorrow's Conversations (May 2011).
Their debut album, The Darkest Dark Goes, was released 16 April 2012 by Feedback Loop Label (Portugal). The album features sleeve art by New Zealand artist and painter Meredith Collins.
The promotional video for album track Black Gold was included in the 2011 HUFF: Hamilton Underground Film Festival, curated by Emit Snake Beings.
The Darkest Dark Goes album track From the Year 1752 features on post-rock compilation Deploy Your Senses, while a remix of the album's opening track Astronavt by Stray Theories Micah Templeton-Wolf (also a member of Gang Violins, comprised of members of An Emerald City, Stray Theories and Sora Shima), is featured on The Future Elements compilation Elements 01, a #1 download on Bandcamp under Ambient and Post-rock genres upon its release.
Second album A Lone Cloudburst, was released May 28th 2013 via Already Dead Tapes and Records (USA) and indie label Susy Records (Peru). For this album the line-up changed with Gareth Schott now working with Swedish singer Ylva Krantz, Micah Templton-Wolfe and new full-time cello player Catherine Milson. The album was produced by Sean Lynch. The A-side features lyrics in English with the b-side featuring songs sung in Krantz's native tongue.
External Links