A Lone Cloudburst
From HtownWiki
A Lone Cloudburst was an album by sink \ sink released on tape via Already Dead Tapes and Records (USA) and on double 3" CD via indie label Susy Records (Peru) on 28 May 2013.
The album was produced by Sean Lynch, with album art by Hamilton artist Stephanie Chalmers.
Tracklisting
[
edit
]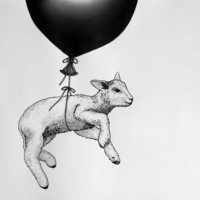 Side A:
cherished
fade away
a distant backdrop
submerged
Side B:
lamna dorren oppen
last call sounded
nobody knows
before
deep grey skies
Reviews
[
edit
]
Website Beats Per Minute described album track 'submerged' as "an amalgamation of buried distortion, singer Ylva Krantz's ephemeral voice, and a wash of densely layered instrumentation. Opening with a salvo of My Bloody Valentine-esque hiss and grit before slowly morphing into thick cello and acoustic guitar notes, the track seems intent on waving as many influences in front of our faces as possible–and that is definitely a good thing. When you can subvert and combine sounds and genres as well as sink\sink can, I think you're allowed to show off a bit".
External Links
[
edit
]