Tyna Keelan
From HtownWiki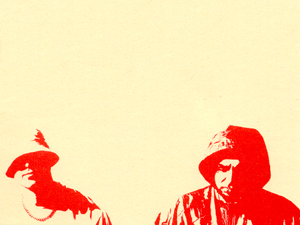 Tyna Keelan
is Maori of Ngati Porou, Ngati Rongomaiwahine and Ngati Kahu descent. He grew up in Porirua, near Wellington, where he played in several bands before heading overseas to play the Asian Hotel circuit as a lead guitarist/vocalist in the band
Ascension
with his cousin
Leon Davey
of
Katchafire
.
In 2002 Tyna worked with Native Sons on their debut album, and formed the Dubious Brothers with Chris Macro. The Dubious Bros released the album Trade Secrets in 2002. In 2003 Tyna worked with Scribe on his debut album The Crusader, and played lead guitar parts on Katchafire's debut album Revival. Tyna also featured on Major Flavours 2 by DJ SirVere, Nesian Mystik's debut album Polysaturated, and teamed up with Blindspott for hit Phlex remix. In 2004 Tyna released the song My Choice with P Money, and worked on P Money's second album Magic City, rapping on the hit Turn It Up and playing guitar on the number 1 single Stop The Music
In 2005 Tyna performed on the Big Day Out mainstage alongside Scribe, P Money, Savage and 4 Corners, a first for NZ Hip Hop. That year he joined the Break n Wreck Words crew with his partner in rhyme JB (of the Villains Crew), and released songs on several crew compilations. In 2006 Tyna and JB signed to another indie label and released the album Unbreakable.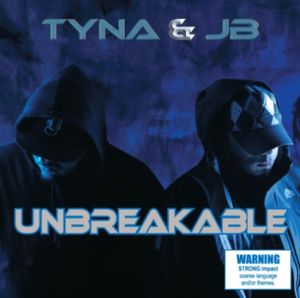 2007 saw Tyna move back to Wellington finished his music degree and joined The Recloose Live Band before recording and releasing Backwards and Sideways RLB live at San Francisco Bathhouse. In 2008 Tyna joined The Pleasures alongside Lisa Tomlins, The Yeabsley brothers, Lucian Johnston and Darren Matiassan. Tyna also featured on the Brazil O.E album and worked on the NZ music award winning album Perfect Timing by Recloose. Tyna also played the Big Day Out tour across Australia and NZ on the Mainstage with Scribe, P Money and LadiSix. Tyna also featured on The 'Danger' remix with LadiSix and Manuel Bundy.
In 2009 Tyna released his first solo single Overjoyed, which hit the NZ airplay charts by dominating radio and TV. Tyna also toured Japan and played a one off show in Germany with The Recloose Live Band. Tyna also recorded the Starblazers E.P. (yet to be released) with members of the Recloose Live band.
In 2010 Tyna formed the band The Nok with Darren Matiasan and Chris Yeabsley, who have played festivals and shows across NZ. In 2011 The Nok released their self titled debut 'The Nok'. Tyna won the Maioha Maori song of the year award at The Silver Scrolls, while The Nok won best Pop album at the Maori Music awards. Tyna is working on new music with a number Australian and New Zealand artists.
Releases
[
edit
]
Some of Tyna's releases
Big Things by P Money featuring Tyna appears on the album Big Things - 2003 /Dirty Records
My Choice by P Money featuring Tyna appears on the album Big Things Instrumentals - 2003 /Dirty Records
Phlex the Remix by Blindspott featuring Dubious Brothers appears on Blindspott: Limited Edition- 2003
Stronger by Scribe Featuring Tyna appears on the album The Crusader - 2003 /Dirty Records
Turn It Up by P Money featuring Tyna and Scribe appears on the album Magic City - 2004 /Dirty Records
Tyna Freestyle appears on Major Flavours 2 - 2003 /Universal Music
Soul Release, featuring Tyna, appears on the Nesian Mystic album Polysaturated
Backwards and Sideways album as part of The Recloose Live Band, live and San Francisco Bathhouse - 2007
Overjoyed appears on the 2008 promo-CD Kiwi Hit Disc 111
So Cool, Emotional Funk and The Sanctuary by Recloose featuring Tyna appear on the 2008 album Perfect Timing
The Nok album, as part of The Nok - 2011
The Village by The Nok - to be released 2012
External Sites
[
edit
]