The Braxton Hicks (II)
From HtownWiki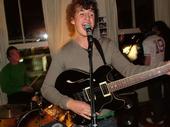 The Braxton Hicks were formed as a two-piece band featuring Joel Flyger (vocals, guitar) and Mack Lynn (drums), but from late 2006 became a three-piece with the inclusion of Mitch Currin (bass). They released a four track EP titled It's what you used to do in 2006, won the regional Smokefree Rockquest competition, and made the top-12 in the national competition. Rain Song is included on the Smokefree Rockquest 2006 CD.
In early 2008 the band recieved a New Zealand on Air Recording Artist Grant, which they used to record the song Fake, with video directed by Luke McPake.
Flyger went on to Auckland outfit Popstrangers.
Releases
[
edit
]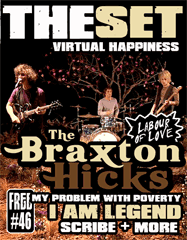 Published Articles
[
edit
]
Braxton Hicks Interview: Labour of Love, The Set 46, January 2008
Funding Gives Rockers a Boost, Hamilton Press, 13 February 2008, p30
Talent on the Loose, The Press, 22 March 2008, pC5
External Sites
[
edit
]
Two bands have used the Braxton Hicks name. If you are looking for the Braxton Hicks active 2003-2004, click here.