Hamilton County Bluegrass Band
From HtownWiki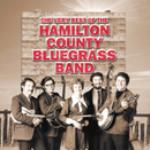 Formed in 1967 by Hamilton and Auckland musicians, the Hamilton County Bluegrass Band were initially Dave Calder (mandolin, guitar, vocals), Paul Trenwith (banjo, vocals), Alan Rhodes (guitar, banjo, mandolin, vocals), Colleen Bain (fiddle), Len Cohen (bass), Sandy McMillin (string bass) and Lindsay Bedogni (guitar, vocals). They played mainly folk and bluegrass music.
The band was given a two year residency on the television program 'Country Touch' early in their career, which helped rapidly build an audience. They have released at least 15 albums and 11 singles, mostly between 1967 and 1974.
Among their most unusual songs, the band recorded the 'Hip Hi Panty Hose' jingle, used in television and radio advertising around 1970.
They released the single Turn Now in 1969 under the pseudonym Count Hamilton's Fenurl; this was the New Zealand Labour Party campaign song for the 1969 general election.
An extended history of the band can be found at sergent.com.au: [[1]]
Members
[
edit
]
Dave Calder (mandolin, guitar, vocals): 1967-c.1972, 1994-2001+
Paul Trenwith (banjo, vocals): 1967-1975, 1994-2001+
Alan Rhodes (guitar, banjo, mandolin, vocals): 1967-c.1974, 1994-2001+
Colleen Bain (fiddle): 1967-1975, 1994-2001+
Lindsay Bedogni (guitar, vocals): 1967-1970
Sandy McMillin (string bass): 1967-1968
Len Cohen (bass): 1968-1970
Miles Reay (bass): 1970-c.1974
Graham Lovejoy (mandolin): c.1972-1975
Anne Kirkpatrick (bass): 1974-1975
Colin Watson (guitar): 1974-1975
Jeremy Trenwith: 1994-2006
Tim Trenwith: 2001+
Victoria Trenwith: 2014+
Releases
[
edit
]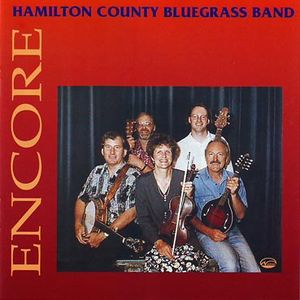 External Links
[
edit
]