Aum
From HtownWiki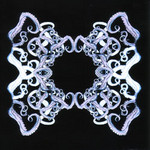 Aum play Electronic music, ranging from intensely Ambient works, to chilled out Downbeat, through to a range of Dubstep, Drum & Bass, and Jungle flavors. Aum was formed by Jeremy Graham and Darryl Turner, who met while studying for Music Production qualifications around 2005/06. The two began making music together soon after, firstly playing electric and bass guitars in a psychedelic dub band in 2006. In 2008 the duo began to play electronic music together.
Aum's first inception as an independent artist began in early 2008 with a handful of underground gigs in Hamilton, and they also performed in the Band Experiments that year. Since this time their live shows have evolved, and now consist of DJ sets, live electronic performances, or a mix of both, showcasing not only their studio talents but also their musicianship.
They released their debut LP Aletheia in December 2009. Since this first official self release, Aum have released a handful of tracks including the Ambient/Downbeat EP Happiness, Dubstep singles Corruption, Music=Violence, and 3 Phase (He-3) [Dub War Recordings - Oct 2010], all released in 2010. Additionally, drum & bass/jungle singles Free Society / Resonator VIP, and Inside The Machine were released in early March 2011.
Members
[
edit
]
Releases
[
edit
]
External Sites
[
edit
]