Pumice
From HtownWiki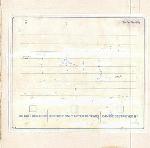 Stefan Neville was a key member of several Hamilton bands through the 1990s. Perhaps most notably, he was drummer and vocalist for the popular Dribbly Cat Attraction, formed while he was at school. After their break-up, bands included Phones and Accessories, Teen-X-Ray and Grommet.

Since the breakup of Dribbly Cat Attraction, Stefan has generally recorded under the name Pumice, sometimes also accompanied by Jon Arcus (also ex-D.C.A.). Playing under this name since he was 16, his first release, the 1994 Yi-Jun cassette, was released on Hamilton's Plop Recordings, but then moved releases to his own Stabbies and the Rocket Recordings label. Since moving to Dunedin in the late 1990s, then Northland, he has continued to record under the Pumice name. The exception was his acclaimed 2003 Do Not Destroy, Destroy Only After 10 Years album, released as Stefan Neville.

From late 2004-late 2005 Neville moved to Vienna to undertake an artist-in-residency post at arts institution Quartier 21. Following his return, he became the drummer for Chris Knox and The Nothing.
In 2020, he contributed the song Chair to the 2020 compilation In Thrust We Trust.
Partial Discography
As Pumice
Let's Treat The Pig's Head As Dip album, 1998 (Stabbies And The Rocket Recordings)
Sexual album, 2000 (PseudoArcana)
I'll Take No Chance Near A Volcano, 2001 (Celebrate Psi Phenomenon)
White, 2002 (Stabbies And The Rocket Recordings)
Raft album, 2004 (Last Visible Dog)
Yeahnahvienna album, 2006 (Soft Abuse)
Pebbles album, 2007/2010 (Soft Abuse)
Quo album, 2008 (Soft Abuse)
As Stefan Neville
External Sites