Countdown To Meltdown
From HtownWiki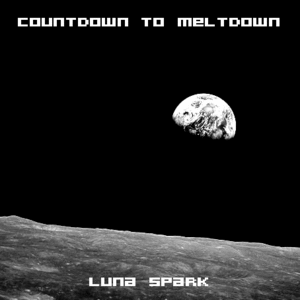 Countdown to Meltdown was an album released by indietronic project luna spark in 2006. The LP was, from scratch, entirely written, recorded and mixed within the month of February (while tracey exenola had a fulltime day job), and released in early March.
Tracklisting
[
edit
]
Thursday Morning
Until the End Of Time And Space
Silicon Heaven
Yellow Kevin
Raping the Jesus
In The Court Of Roy
Dead Dog Road
Here Be Dragons
Kosh's Theme
Burning Bush
Don't Breathe Melancholic
You Don't Mean That
Meltdown
The Aftermath
All songs written by tracey exenola.
Countdown To Meltdown was written and recorded in conjunction with the February Album Writing Month(FAWM) - a site establised to encourage songwriters to get motivated, out of whatever ruts they may have, to bust any writers block. After failing to complete either of the previous albums he'd been working on for the previous year, tracey exenola took on the challenge laid down by FAWM, and completed the album in a little over three weeks, taking approximately 60 hours from scratch.

As a result, it wasn't nearly as consistent as 2004's Simcerity, but contained a couple of worthy entries in the luna spark canon in Burning Bush and Yellow Kevin.

Personnel
[
edit
]
External links
[
edit
]