Simcerity
From HtownWiki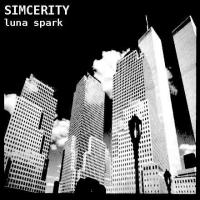 Simcerity was the second full length album released by indietronic project luna spark, and was released in October 2004.
Tracklisting
Repair
Sleepless
Always the Way
Get Off Of My Case
Media Whore
You're A Bore
Move On
Enemies Are Obsolete
Anything Goes
Maradona Florida
All Your Rights Are Belong To Us
All songs written by tracey exenola, except #4, by tracey exenola and lulu.
About
Simcerity began to take form in October 2003 - half of the album's instumental tracks date from this month, the rest being pieced together over the next year that it took to complete. In addition to the use of acoustic guitars on most of the tracks, Lulu sang on half the album, lending a smoother and more accessible sound to the record in comparison to previous luna spark releases. She also co-wrote the track Get Off Of My Case, while cooking a pasta.

Sleepless featured on the tsunami charity compilation Reconstruction', and along with Repair and Get Off Of My Case gained airplay on The Generator. In fact, Generator DJ Kerry Cooper played some of the tracks from the album months before it was released, on his Noizyland show, in pre-vocal instrumental form.

Two of the tracks from the album, Repair and Media Whore were later remixed and released as MP3s on the internet.
Personnel
External links