Chris Thompson
From HtownWiki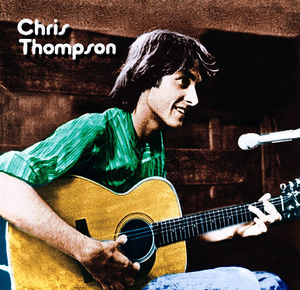 Singer/Songwriter/Guitarist Chris Thompson started out in the Kon-Tiki Folk Club in Hamilton, and other coffee houses. After some initial success in Auckland with country and blues bands like The Stillwater String Band and The Myers Park Shufflers, in the early '70s he moved to England, where he played in the band of Californian folk singer Julie Felix and played with British folk-blues legends Wizz Jones and Davey Graham. In 1973 he made his first album, which is recognised internationally as an underground classic and is currently in its fifth edition. Back in New Zealand in 1974, Chris toured with bluesmen Sonny Terry and Brownie McGhee; Chris maintained a lifelong friendship with Brownie, for whom he wrote a song "Letter to Brownie"; the song had a video directed by Adam Hyde, then a student at Waikato Polytech, which was filmed by Wayne Green and presented to TVNZ as a demo. It engaged their interest and they re-shot the film in a bar in Auckland, screened it on 'The CV Show' and sent a copy to Brownie McGhee who enjoyed it thoroughly. In the mid-'70s Chris toured with New Zealand singer/songwriter John Hanlon, backing him up on stage and in the studio, and in the '80s Chris toured with Texan blues guitarist Stevie Ray Vaughan. Chris married Canadian musician Lynne Bradstock in 1985; they toured successfully as a duo, and made two albums for Ode Records. Together they have one daughter, Lora, who plays guitar in the Hamilton band Cheshire Grimm. Although Chris has played with many other artists, he has mainly been a solo singer/songwriter, playing clubs, concerts and television shows and making albums in New Zealand, America, Ireland, England, Belgium, France and Australia and he is well-known on the folkscene. For example, he has had a long association with the Devonport Folk Club in Auckland, having played there nearly every year since 1968.
Chris is an old boy of Southwell School and has spent most of his life in and around Hamilton, where he recorded Hometown Voodoo in 1981; this album contains the song Hamilton, about the city. This song has become widely known due to a version played by Big Muffin Serious Band. Other Hamilton and Raglan musicians Chris has played with include Tim Armstrong and The Monday Club, Stan Jagger, The Dirt Band, and The Wild Allegations. After some success as a songwriter in America (where San Franciscan singer Meg Baird recorded 'The River Song', and Fleet Foxes frontman Robin Pecknold recorded 'Where is my Wild Rose?'), Chris relocated to Taupo, where he is writing new songs and performing the occasional concert. In December 2016 Chris recorded a new digital album called On High Street (by 'Chris Thompson, the Folksinger from Hell') which was released on Bandcamp.com.
Releases
[
edit
]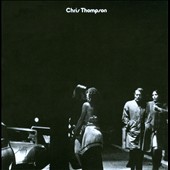 as Chris and Lynne Thompson:


Compilations:
External Links
[
edit
]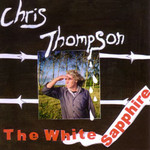 Internet
Videos on Youtube:
This Chris Thompson should not be confused with Chris Thompson, the vocalist from Manfred Mann's Earth Band, who also spent time in Hamilton, including attending Hamilton Boys High School.