Wasted In Heaven
From HtownWiki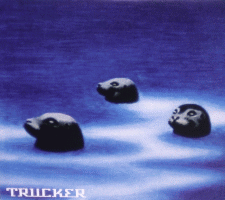 Wasted In Heaven was an EP released by Htown indie-rockers Trucker in 2004.
Tracklisting
[
edit
]
Wasted In Heaven
Motormower
On The Rocks
Run Thru The Jungle
Reviews
[
edit
]
In 2004 Trucker's Wasted In Heaven EP was released on the Datsuns Hellsquad Records label in conjunction with Trucker's own FACE Records, on 10 inch vinyl. Recorded at the band's last session in 2001, with one track from their first session, this disc is a document that spans their career, and testifies the power and diversity of the band. Hammering and crashing through 4 slices of classic US meets NZ with an emphasis on chaos, strained vocals and barely sane clatter, these four tracks are classic New Zealand pop with a gritty edge. This disc is a great overview of their career.

To celebrate the release of the EP in 2004, Trucker reformed to play two final shows: Sat 14 Feb @ Diggers, Hamilton (w/ Cortina and Grande Cobra), and Sun 15 Feb @ Kings Arms, Auckland (w/ Slavetrader and Grande Cobra). All the various line-ups of Trucker played, taking advantage of the uncanny opportunity that every member was in the country at the time.


External links
[
edit
]