Tracs
From HtownWiki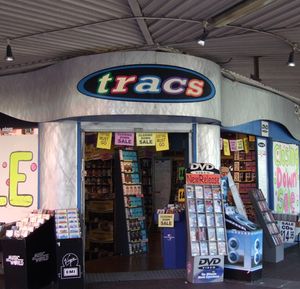 Tracs
was a Hamilton owned and operated music store open since 1988, located in the
Railway Building
on the corner of Ward and Victoria Streets (461 Victoria St), closing down in late 2006. Owned by Ross Meehan, at its peak Tracs had five stores, including
Chartwell Square
(now known as
Chartwell Shopping Centre
), the Arthur Barnett department store/D.I.C building in town (now the site of the central library), and stores in Cambridge and Tauranga; the main site was called the
Tracs Megastore
to differentiate it from the others.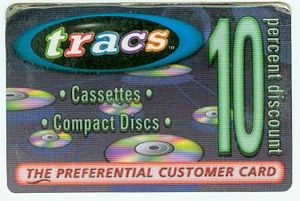 In the 1980s they introduced a 15% preferential customer card, later reducing it to 10%. Tracs were traditionally very supportive of Hamilton bands, typically happy to stock their releases.
Despite rumours that the Victoria St store was to become a Real Groovy Records outlet, it reopened as CDs 4 Nix. The Railway Building, where the 'Megastore' was housed, was demolished in 2016.