Brett Wilson
From HtownWiki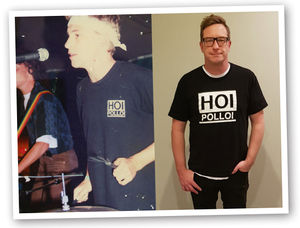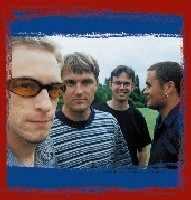 Brett Wilson (1973-) is a Hamilton musician and author. He has played in several bands including Deafening Whispers (1987-1990), Holy Smoke (1990-1992), Somersault (1998-2004), Radiator (2002), the Bob Dylan Electric Gospel Band (2006-2010), Broken Harmonium (2008-2010), the Hinsons (2011-2013), Sound the Ocean (2012-2015) and the Join Outs (2015-2019). Wilson also plays for other artists such as Derek Lind, Steve Apirana and Simon Hirst and plays regularly in bars, cafes, weddings and corporate events either as bass player, keyboardist, guitarist or as a soloist.
Teaching Career
[
edit
]
Upon graduating from Wintec in 1999 with a Bachelor of Media Arts (Music), Wilson began his teaching career in 2000 at Vision College, a private tertiary education provider that delivers a Bachelor of Music. In 2003, he moved to Dunedin to complete a Post Graduate Diploma in music at the University of Otago. In 2004, Wilson began a two-year stint teaching at Wintec only to return to Vision College in 2006 ending his teaching career in 2019. In 2009, Wilson completed a Masters thesis on the Finn brothers' album Everyone Is Here.
Let's Back Up a Bit (Castle Publishing) was published in 2020 and contains interviews with prominent Kiwi Christian artists such as Steve Apirana, Derek Lind, Hoi Polloi, the Revs, Phil Joel, Stephen Bell-Booth and David & Dale Garratt.
Personal Life
[
edit
]
Wilson married Pamela Gunn in 1998 and is a father to Dylan (2003-) and Ella (2005-). He has attended Activate Church is whole life and is a leading member of the church music team.