6ft Under
From HtownWiki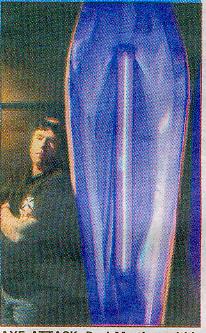 6ft Under was Hamilton's only dedicated metal bar, opening in June 2004 and situated downstairs on Victoria St near Soundproof. It was opened with a guarantee that punters would not hear "hip hop, house, pop, rap or rave" eminating from the speakers.

The metal feel permeated 6ft Under; the bar was made from tombstone, there was a coffin in the DJ cage, a black pool table, gravestones, a pickled kitten, Black Sabbath on the speakers and the only dress code was a ban on gang patches.

6ft Under was owned by Paul Martin of the Rock 93 FM's Axe Attack, who was also the inhouse DJ.

6ft Under closed down in early 2006.
Published Articles
[
edit
]
Axeman Aims to Lure Metal Crowd by Gail Ormsby, Hamilton Press, 30 June 2004, P15