Trucker
From HtownWiki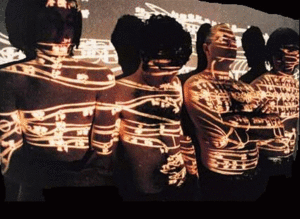 Trucker have been described at various times as "a powerhouse of big Kiwi alt/rock/pop/noise" and "a supergroup of Waikato musicians". Self described as 'intelligent big dumb rock', Trucker blended American indie-rock, Kiwi Flying Nun aesthetics, early New York punk and "My Sharona". Twin guitar solos being the key component of any Trucker song, they were always on the rock side of pop. Trucker taught many a Hamilton band how to play LOUD.

Bio
Trucker were formed in 1996, by Jamie Stone (vocals, guitar), Stan Jagger (guitar), Paul Oakley (bass) and Paul Tregilgas (drums). They played the Battle of the Bands 1996 coming second overall to Department of Corrections; they had come second to the same band in their heat, gaining entry to the final by wildcard.

The following year Trucker's Vatican appeared on the Green Eggs and Hamilton compilation. In 1998 Paul Oakley left; he was replaced for a short time by Adrian Webclaw and later Dolf de Borst from Trinket. The same year Trucker won the UFM Battle of the Bands and started recording their album Jude.
In 1999 the album Jude was released on FACE Records, while the track Up Your Tempo also made it onto a New Music Compilation given away free with Rip It Up magazine. Jude featured tracks recorded with both Oakley and de Borst playing bass. Trucker were instantly a prominent name in the underground/student radio scene with hits such as Scary Bimbo, Infection, Up Your Tempo, Vatican and Hi-Ace.

The band had considerable success live, playing with such acts as The Hellacopters, Shihad, The 3D's, Dead Moon and Love's Ugly Children. They played the infamous Sweetwaters festival; New Plymouth's Mushroom Ball; and on TVNZ's Ground Zero.

In the year 2000 founding members Stan Jagger and Paul Tregilgas left the group, and were replaced by Julian Smith a.k.a 'Spook' (guitar) and Terry Edwards (drums). In 2001 the track On The Rocks appeared on the compilation Year Zero. Meanwhile Dolf de Borst's band Trinket had become The Datsuns; the various members went off in separate directions and Trucker were no more.
In 2004 Trucker reuinted for two dates to celebrate the release of a 10 inch vinyl EP, Wasted in Heaven, on (the Datsuns own) Hellsquad Records and FACE Records. The shows featured all members and previous lineups.

Members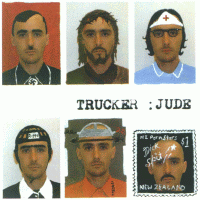 Trucker's pedigree is evident in various members past and present projects, the most notable of course being Dolf de Borst as bass player/singer with the Datsuns. Other bands with Trucker connections are the Hollow Grinders, MSU, The Nerve, The Shrugs, Book of Martyrs, The Haunting, Hapukalypse Now, King Biscuit, Johnny Fist, Scooter, Swamp Goblin, Disjecta Membra and Calamari Bushmen, to name a few.

The various lineups of Trucker included:
Jamie Stone : vocals, guitar
Stan Jagger : guitar
Paul Tregilgas: drums
Paul Oakley : bass
Dolf de Borst : bass
Adrian Webclaw : bass
Terry Edwards: drums
Julian Smith: guitar

Releases
Compilations
Published Articles
See Also
External links