The Generator
From HtownWiki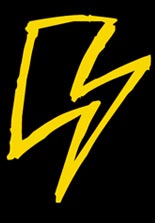 Hamilton alt/rock radio station, 2001-2006.
History
After running UFM for three years on the 89.0FM frequency without much financial success, station owner Joe Dennehy decided to transform the eclectic, multi-genred playlist of UFM into one concentrating on commercial 'alternative rock', pitching the station as the thinking man's alternative to The Rock (a station Joe had worked for previously).

Enlisting the help of another former Rock associate Grant Hislop, over the course of 2001 the sound of the station shifted to reflect this new focus, culminating in September, when the station relaunched itself as The Generator. The original name pitched to the staff at the time was The Pig - which was unanimously derided.

Within a week of the launch party, almost half the staff were told they were being let go. The number of paid staff continued to decline over the next few years, with the station relying more and more on volunteers.

On June 9th 2006, The Generator was closed by owner Wayne Henderson. It was rebranded as Backbeat later that year.
See also