Temple View Māori Concert Party
From HtownWiki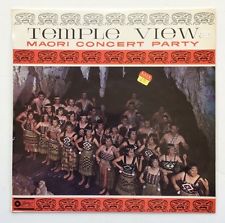 The
Temple View Māori Concert Party
were performers from the Temple of the Church of Jesus Christ of Latter Day Saints in Hamilton. The group was formed in the early 1950s, around the time the temple was being built. They released two albums in the 1960s,
Temple View Māori Concert Party (album)
(Zodiak ZLP1015) and
Music from Temple View
(Zodiak ZLP1017).
The songs on the first album were primarily about the migration of Māori from Hawaiki. These include Nga Waka, about the seven canoes in the migration. Some of the tracks on this album were recorded in the Waitomo Caves
External Links