DateMonthYear
From HtownWiki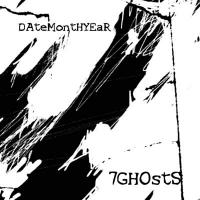 DateMonthYear describe themselves not as a band, but as "a flexible recording/performing unit". It exists as three entities; 1) as "DateMonthYear-lite", comprising solo or unplugged work, 2) as the "Blue Team", the more conventional 'live' band, and 3) as the "Black Team", combining experimental and electronic elements to their live sound.

Members have included
Trevor Faville
,
Grant Blacker
(guitar),
Shaye Simpson
(vocals),
Bevan Galbraith
(bass),
Sehai Orgad
(vocals),
Brad Kerr
(guitar),
Jeremy Graham
(bass),
Simon Hirst
and
Mike Anker
(bass).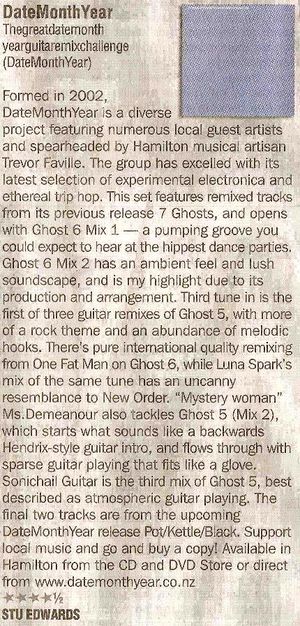 DateMonthYear have released one EP, Sampler (2003), and two albums - 7Ghosts (2004), and Thegreatdatemonthyearguitaremixchallenge remix album (2007). Five songs from the 7Ghosts album were used in a feature film, the New Zealand "erotic thriller" Luella Miller (2005).
Releases
External Sites