birds of passage
From HtownWiki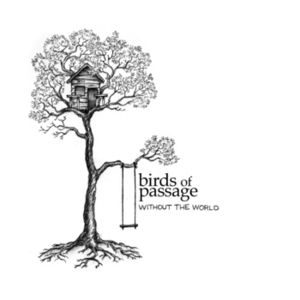 birds of passage is the brainchild of poet, singer, songwriter Alicia Merz. Established in 2009, birds of passage was signed to the San Diego based label that same year. The debut birds of passage album without the world was released in May 2010. Alicia performed, recorded and produced the album in her home studio.
A second album, Highwaymen in Midnight Masks, was released in December 2011, with further albums released in 2012 and 2014. In 2016 she teamed up with Gareth Schott (sink \ sink) for live performances, including the Hamilton Fringe Festival, and the Further Future event in Nevada.
The name birds of passage is a reference to a collection of poems of the same name by Longfellow.
In addition to the debut album a book of poetry written by Alicia, "a garden of secrets", was published by futurerecordings and released in May 2010.
Inspiration and Style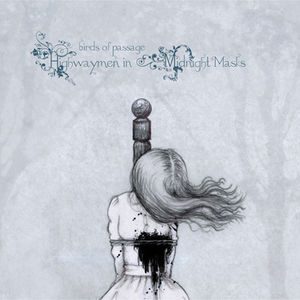 The birds of passage 'sound' has influences from a diverse range of genres; from classical and minimalist to folk and pop.
Alicia incorporates electric keys, cello, harmonica, and electric guitar with aleatory elements and a minimalist approach to create atmospheric and emotional (sometimes ethereal but mostly dark) soundscapes.
Alicia is also said to be inspired by Nick Drake, Nina Simone, Sigur Rós, Satie and Robert Frost.
Personal Life
Alicia studied political science and philosophy at the University of Waikato before focusing her attention on music and poetry in 2007.
Albums
EPs
Other Releases
Collaborations and Side Projects
Using a new arrangement of Arvo Pärt's work for piano "Für Alina" Alicia composed a version of the song "In Heaven" from the film Eraserhead by cult director David Lynch.
The song is part of a collaborative project "Pärt Lynch", in which a diverse range of artists compose new arrangements of Arvo Pärt works to create a new soundtrack to the film Eraserhead.
Alicia collaborated with the Spanish experimental IDM producer "erissoma" on the tracks "find my etchings" and "her". They plan to release an EP of their collaborations.
Alicia has also collaborated with the American experimental bass player CJ BOYD, and she is currently working on a side project, 'Boy and the Brook', with her brother; Leeds based singer/songwriter Bruno Merz.
External Links