Battletech
From HtownWiki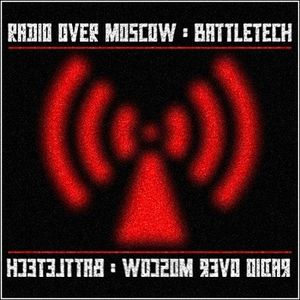 Battletech
is a critically-acclaimed album released in July 2009 by indietronic/rock project
Radio Over Moscow
.
Tracklisting
The Purpose Of Man
Anti-Human Nous
Images Of Bliss
Pakistan
Policies
Fiction
New Electra
True
Capture One
Where Are You?
Capture One
This Now
Twist It
The Sum of Your Knowledge Is Nil
Bonus Tracks
Tracks restricted to the full album download.
Policies (remix)
Images of Bliss (remix)
About
All songs written, played, recorded, mixed and mastered by Dan X.
Real Groove magazine gave the album four stars, saing: "There's plenty of easy comparisons to be made, overall Gary Numan and Depeche Mode are often thought of from the older regime and Pretty Hate Machine-era Nine Inch Nails for the more caustic stuff…. Battletech is the best underground album I've heard in some time."
Einstein Music Journal gave it 7/10, saying: "Sprouting multiple seeds of futuristic punk, alien grunge, contorted new-wave and geographically nondescript Brit-pop, Battletech provides a moderately eclectic genre fix… For a solo debut, Battletech is well guided and ambitious."
Rip It Up: "A low budget mix of Nirvana and New Order? Big words to throw out, one would agree, bit I'll be damned if I can't say that the comparison, while not overtly true, is certainly not hyperbolic."
Battletech was recorded May 2008-July 2009 in Kingsland/Avondale, Auckland. Some of the songs were fleshed out in early, practise-room incarnations of Radio Over Moscow (Call Me Wrong, Images Of Bliss) or earlier bands of Dan X's such as Vetox (Pakistan, Images Of Bliss). Anti-Human Nous was originally written for Kittyhawk. The Purpose Of Man dates back as far as 1996.
No-budget videos were released for Images Of Bliss and Anti-Human Nous on YouTube.
Personnel
External links