4 Corners
From HtownWiki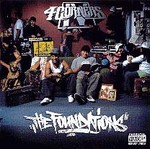 4 Corners are MC's Koma (Charles Ngakoma Conner) and Hepaklypz (Hohepa Morgan), and DJ Omega B (Brett Wagner). They formed in 1998 from other Hamilton groups, including REAL (Omega B), Aziz (Koma) and Time Bandits (Omega B and Koma), and named themselves after the four elements of hip hop culture (MC-ing, DJ-ing, breaking, and bombing).

They released a single "On the Downlow" in late 2005, and in 2006 released the single "By My Side" and their first album "Foundations", the latter featuring collaborations from the likes of P-Money and Che Fu. Their videos, including "Get Back Down" (Feat. Tyra Hammond), "Now I Know" (Feat. Ladi6), "By My Side" (Feat. Maia Rata), and "On the Downlow", have received wide television airplay. The album was nominated for "Best Hip Hop/Urban album" at the 2007 Tui Awards. All their releases are on Disruptiv.

4 Corners have also featured on P-Moneys album Big Things, Koma and Hepaklypz have tracks on DJ Sir-Vere's Major Flavours 4 compilation, and Omega B on Major Flavours 6. They have toured nationwide with Nesian Mystic and Misfits of Science, played the Auckland Big Day Out festival in 2005 and 2007, and toured Australia several times. 4 Corners have even played in Laos, only the second foriegn band to do so, performing in from of 10 000 in an open air concert. Underlining their importance to New Zealand hip-hop, the group even recieved a name check on Scribe's song "Stand Up" (New Zealand's largest selling single for 2003): "Yeah we taking over, tell "4 Corners" that we ain't holding back any longer".

At the 2006 Apra Silver Scroll awards 4 Corners performed a remix of the Patea Maori Club classic "Poi E" with P-Money and the Patea Maori Club. 4 Corners have since given repeat perfomances of the song at the 2007 Parehaka Music Festival and Big Day Out.
Releases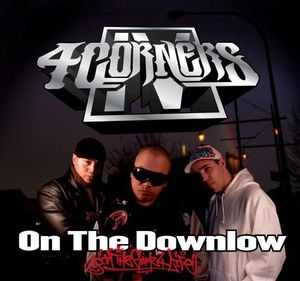 Compilation Releases


Releases with other Artists

Promotional Releases

Published Articles
External Links