Wendyhouse
From HtownWiki
Biography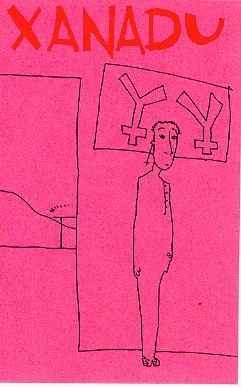 Wendyhouse are a performance group/band that have been around since 1992, when Bryce "Mr Pudding" Galloway, EE monk (Daniel Powell) and an itinerant percussionist climbed into a windowless dollshouse (or Wendyhouse) to perform songs from the future. Their future was the year 2032 and the venue for this sci-fi nonsense was Auckland's Artspace gallery and Soundwatch festival.

The band have released five cassettes, five CDs and one seven inch single. Wendyhouse have toured New Zealand on several occasions as well as popping up at various art events throughout. Wendyhouse often flesh out the two-piece line up with help from various sympathetic freaks. Emit Snake Beings and Martin Webclaw (Martin Scott) have been the most regular extra personnel to feature, though Maya Haettenschwiller has been the most recent player, helping out on the group's recent NZ tour.

The music of Wendyhouse was initially played on ukuleles and toy musical instruments only. Instruments for big kids were gradually introduced. In more recent years a fondness for chance recording has seen much of the groups music become increasingly abstract. Cited influences in the mid-1990s were King Missile (lyrically) and Tall Dwarfs (music).

However, with the release of The Wendyhouse Christmas Album and subsequent NZ tour Wendyhouse returned to their "inverted pop" roots . The album project started unwittingly back in 1998 when Radio New Zealand's William Dart commissioned Wendyhouse to write a "Santa Song" for a special on the Santa Song as novelty genre. Wendyhouse paired their offering with another, not Santa, but Christmas song, and having enjoyed the experience decided to do the same every year until an album's worth of material was realised. What started as an absurd dare became more and more of a reality as each year Wendyhouse completed a two-song Christmas single for student radio and fan club members. 2005 saw songs fifteen and sixteen bring up the album.

The Wendyhouse Christmas Show (a national tour) celebrated the album live, almost in its entirety. Performances took place - from Dunedin to Auckland - in the days preceding Christmas '05. EE monk has since returned to his life and wife in Germany.
Releases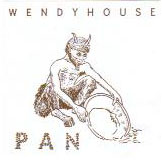 Suit Suit Kill Kill appears on the 1993 compilation Discordia Concors
Skinny Medley appears on the 1995 compilation The Fridge
Skull and Crossphones appears on the 2003 compilation Audible: New Frontiers
Milk Drool Mr appears on the 2005 compilation Robots Dream of Electric Sheep


Contact
email: stinkispinkis@yahoo.com