Penni Bousfield
From HtownWiki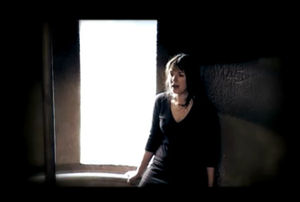 Penni Bousfield is a singer, musician, actor and director who spent her teenage years and some of her early 20s in Hamilton, and lived there again from 1998 to 2002.
Penni was First Lieutenant in the McGillicuddy Flying Claymore's first mock battle. In the 1990s she ran for Parliament as the Otago candidate for the McGillicuddy Serious Party, and towards the end of the party's life she was No 2 on the party list.
In her early Hamilton years Penni was a member of the Hamilton Folk Club, now known as Hamilton Acoustic Music Club, and served one term as club secretary. In the early '80s Penni formed Desperate Measures with Glen Fuller (vocals, guitar) and Dave Lloyd (vocals, guitar and appalachian dulcimer). The trio played blues, traditional english folk and contemporary folk around Hamilton and Auckland folk scenes. In an effort to match the guys' musicianship on guitar Penni forged a reputation as the pre-eminent kazoo player in the upper North Island (an effort since overtaken by Graeme Cairns and a hollowed-out carrot). She also sang and played guitar in short-lived all-female folk group Hersterics with Felicity Saxby, Nettie Kinmont and others. She moved to Auckland in 1982, where she formed folk-punk trio Siren in 1984.
In the later period of living in Hamilton she was a singer in '60s style girl-group Hell's Belles and the Hamiltones. She also collaborated with Daniel Howard in the studio-only band 88 (Eighty Eight). Penni was the main vocalist and sings three tracks on 88's EP Cool Drop. Penni co-wrote 'Close Your Eyes' and 'Whatever Happens' with Howard, the latter taking its lyrics from the writings of Roman philosopher Marcus Aurelius. She also wrote 'Angel' (the video for which is on Youtube). 'Close Your Eyes' appeared on Hamilton compilation Year Zero and 'Angel' on Zero Point One.
In 2015 she performed under the name Penni Feather at the Waiotapu Rogue Stage Festival, with Stan Jagger on guitar.
External Links
[
edit
]