Nervous Wreck
From HtownWiki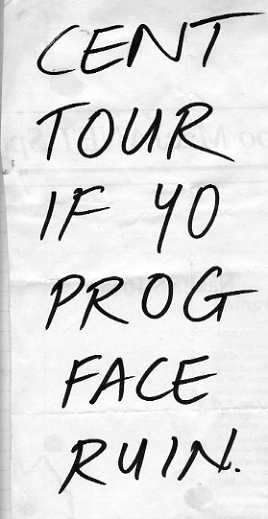 Nervous Wreck were formed in 1998 by frontman/songwriter Martin Green (vocals, bass), and were active around Hamilton until 2001. In June 2007, they underwent a name-change to Damn The Maps.
Many of Nervous Wreck's early gigs were at JBCs but they later played larger shows supporting The Datsuns, Head Like A Hole, Stellar*, Tadpole and others. Described variously as "alternative rock" and "progressive grunge", the band's style has been compared to Smashing Pumpkins, Radiohead, Muse, Jeff Buckley and Coldplay. Green's other band members during this period were Ryan Tattersall (guitar) and Jason Pinfold (drums). Paul Innes played rhythm guitar with them briefly around 1999.
They independently released an EP, From Out Of Nowhere, in 1999, and songs received playlisting on Auckland's BFM and The Rock, Hamilton's The Generator, and the band appeared on TVNZ's Good Morning New Zealand.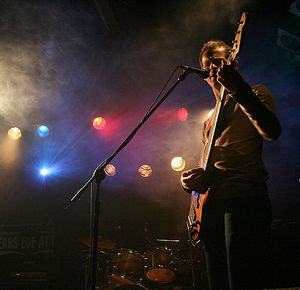 Martin Green re-located to Melbourne, Australia in 2001 and formed a new line-up of Nervous Wreck with Melbournites Nick Riley (guitar, vocals) and Mark Coats (drums, percussion). The All Aboard EP was released on the new band's own label Riley Records in Australia in 2004, and won the Melbourne Reach Out - Dare To Dream unsigned band competition. They have since received good radio coverage around Australia on Triple J, Triple R, PBS, 3NRG, 97.9RIMFM and have appeared on Channel 31's Russ Kellet's Melbourne show and The 1700.
Between September 2004 and April 2005 Nervous Wreck supported another ex-patriot New Zealand band Evermore for several dates of their national Australian tour. In the meantime, money won from the Reach Out... competition had been used to complete recordings for their second single/EP Log Off, which was released in March 2005, again under Riley Records.
Damn The Maps released their first full-length album, Input Output, in 2008. In the interim, they made and released six videos for this album and a mini-documentary, Scorched, of their 2010 Adelaide tour. Their second album, Something is Askew, was released in August 2014.
Releases
[
edit
]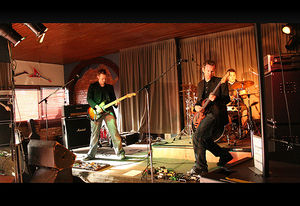 As Nervous Wreck

As Damn the Maps
External Links
[
edit
]