Inspector Moog
From HtownWiki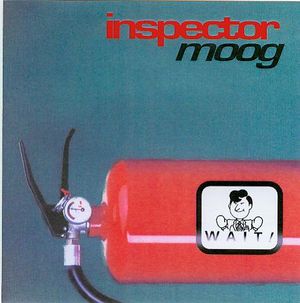 Inspector Moog was a short lived band from the late 1990s, featuring Grant Brodie (keyboards), Dave Anderson (drums), Louisa Soanes (bass), Rob Talsma (guitar, voals) and Sarah Ferguson (guitar; the latter three also of Tobermorie). Anderson had left prior to the break-up of the band in 1999, leaving them for a time as a four piece.
The band released one album in 1999, Wait!. A track off the album, Milk Biscuit Boy, appears on the movie The Locals [1](directed by Greg Page) and its associated The Locals soundtrack, and also on Year Zero in 2000. The song Lay Beside appeared on the promo CD NZ on Air Indie Hit Disc 12.

Rob and Sarah moved to England and formed Girlinky, while Grant (also late of Dribbly Cat Attraction, Tweeter and Grok) now lives in Auckland.
Utilising synths more than other Htown bands, Inspector Moog had a very distinctive sound.
See also
[
edit
]