Hamilton Municipal Band
From HtownWiki
For the history of the Hamilton Municipal Band/Hamilton Town Band prior to 1912, see Hamilton Town Band
Following amalgamation of Hamilton and Frankton in April 1917, the Frankton Municipal Band was named in August 1917 as Hamilton's official municipal band, and thus was renamed the Hamilton Municipal Band.
Performances in 1917 included the Waikato Hospital, Steele Park, the Waikato Show, the sending off of soldiers from the Frankton Railway station, and several performances at the Band Rotunda. The band finished the year playing Christmas carols on Victoria Street to raise funds to pay for uniforms, and by playing 'Auld Lang Syne' and other songs at the Theatre Royal on New Years Eve. 1918 continued to be busy, with performances including the Matamata A&P Show, the hospital, Te Waikato Sanatorium, and the Band Rotunda, including a benefit for the Raetihi Bush Fire Relief Fund. They also played fundraising concerts for the Red Cross, the Returned Soldier's Associations, the Fire Brigade, the Boy Scouts, and sufferers of the influenza epidemic. They again played the year out outside the Waikato Times office.
Between 1916 and 1920, much press was given to a dispute between the Municipal Band and the 16th (Waikato) Regimental Band, about ownership of instruments and other items, and of who is the official Hamilton Town Band. In 1921, the band won the Thames Band Contest, and followed it up with performances in Auckland's Victoria Park and Alert Park. Financial troubles dogged the band in 1923, with the guarantors reclaiming their instruments in March 1923 with close to 800 pounds owing on them. The instruments were released in June, with a local businessmen taking on the liability himself. The band was soon after renamed the Hamilton City Band, although other than at national competitions between 1923 and 1925, it was seemingly rarely used.
In July 1927, it was reported that fundraising efforts for the band had largely failed, and that the band felt unappreciated in Hamilton, with poor support from both the public and Borough Council. It was also suggested the town was not large enough to support two bands. In 1928, the band merged with the 16th (Waikato) Regimental Band to form the Waikato Regimental and Hamilton Municipal Band, under Bandmaster M.K. Mara.
Members
[
edit
]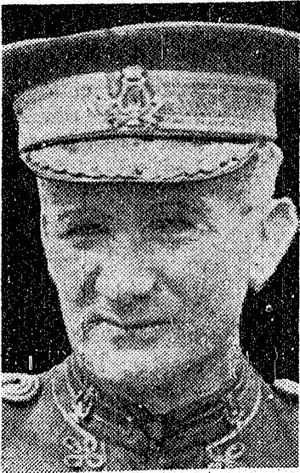 Thomas Donovan - Bandmaster, 1917-1921
G. Croxford - Bandmaster, 1921-
J. Taylor - 1918-, Bandmaster, 1926-
M.K. Mara - 1926-1928, conductor
M.A. Donn - trombone, 1917
L.H. McKenzie - 1918
S. Ennis - 1918
F. Sawyer - 1918
A. Down, 1918
H. Salmon - 1918
Morrison - 1918
G. Stroud - 1918 (returning after three years at the front)
William (Billy) Allen - Flugel Horn, 1918
Stubbs - 1918
Thorndon - 1918
John M. Enerson - 1918
H. Buchan - trombone, 1921
M. MacKenzie - baritone, 1922
K.S.M. Croucher - trombone, 1927
A.E. Ogne - Double E Flat Bass, 1927
C.E. Hawkins
C. Miles